THE NEW PROGRAMME, THE NEW CD! OUT NOW AT SONY/DHM!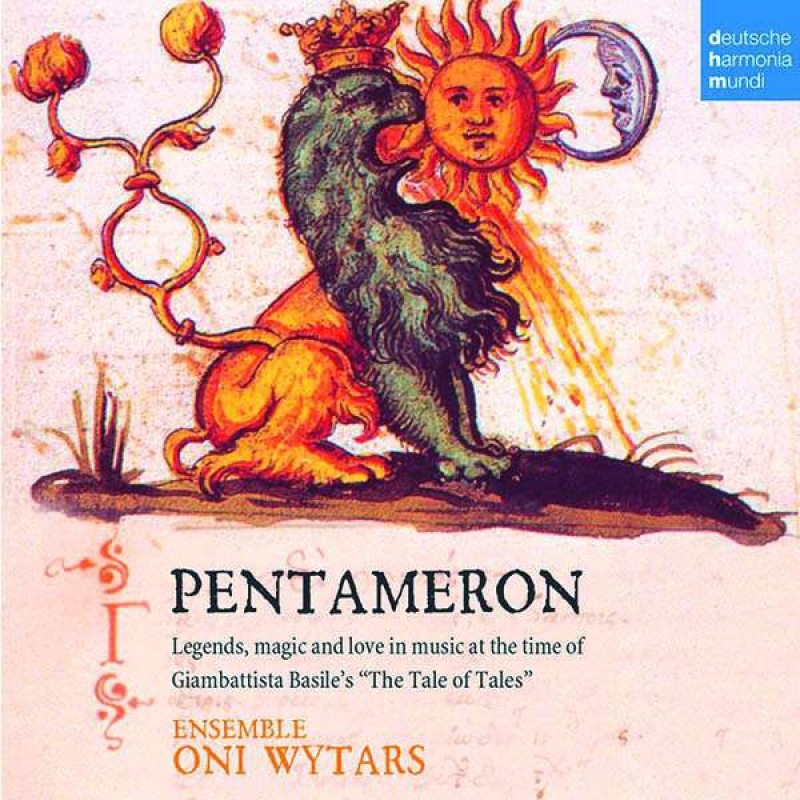 » PENTAMERON «
Legends, magic and love in music at the time of
Giambattista Basile's "The Tale of the Tales"
Legenden, Magie und die Liebe in der Musik
zur Zeit der "Geschichte der Geschichten
Dolce amoroso focho (CD PENTAMERON)

No pulece (CD PENTAMERON)

O fronta serena (CD PENTAMERON)
Beitrag des DLF: Ensemble Oni Wytars auf Spurensuche, die Musik zu "Il Pentamerone"
"Zehn Frauen erzählen sich an fünf Tagen 50 Geschichten. Das ist das Setting des "Pentamerone" von Giambattista Basile. Er legte damit im Frühbarock die Grundlage für die europäische Märchenerzählung. Das Ensemble Oni Wytars erzählt erstmals die Geschichten und die Stimmung durch Musik."
Am Mikrofon: Christiane Lehnigk Zu Hören hier!