...our friends and guests:
For our concerts and recording projects we like to invite our friends, all outstanding musicians in Early -and classical music, Jazz and Folk music - here are a few of them: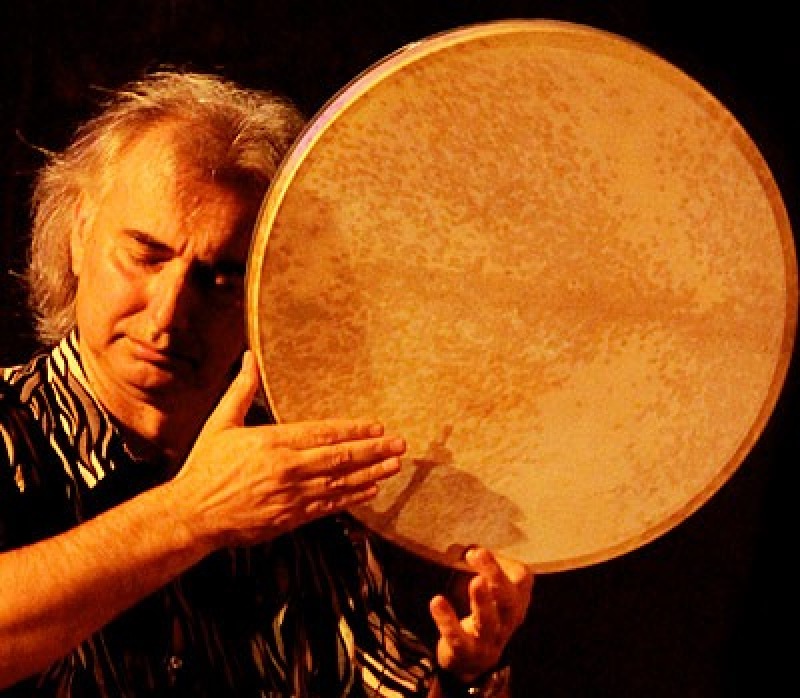 Carlo Rizzo [tamburello, frame drums, voice]
is an Italian percussionist who has specialized in the Tamburello, the Italian form of the tambourine. He studied painting and sculpture in Rome until 1979, in that time he learned the technique of tamburello playing from Alfio Antico. From 1991-1993 he teached Italian Folk music at the Paris University. He developed his own, innovative tamburello models which he makes himself. Carlo is founder and constant member of various ensembles from folk music to contemporary Jazz, such as: "Carlo Rizzo Trio", "Tambour Quartet", "Alla Francesca", "Gira-Gira-Gira", "Acqua di cielo", "Duo Rosse - Rizzo", "Banda unica", "Oni Wytars".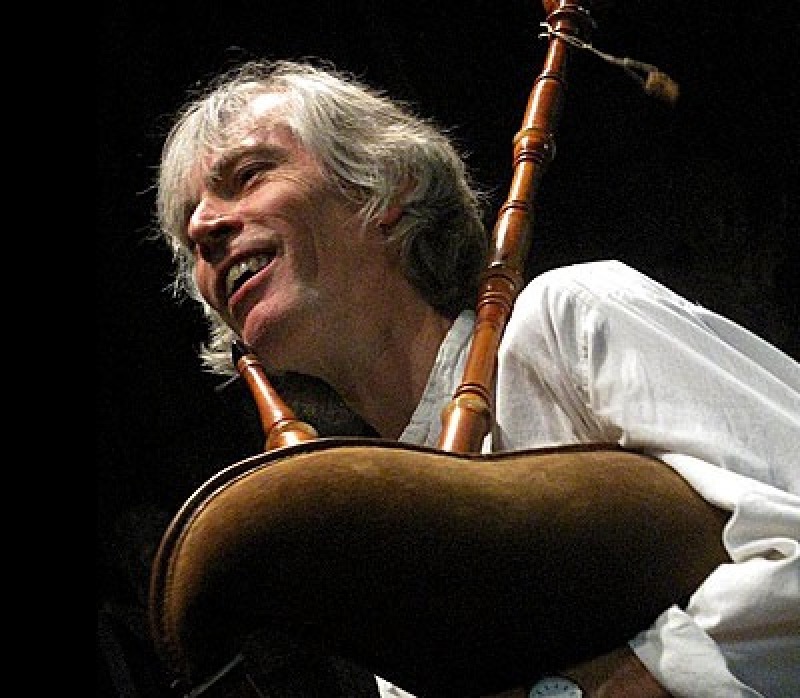 Ian Harrison [cornetto, shawm, bagpipes, voice]
grew up in Newcastle upon Tyne (GB) and studied cornett at the Royal Conservatory of The Hague and the Schola Cantorum Basiliensis. Combining the virtuoso technique of this instrument with the traditional articulation of the bagpipe he has become one of the first modern masters of the shawm. With his ensemble "Les haulz et les bas" he was prizewinner at the international Early Music Competition at Bruges. He is one of the world's most active performers and teachers of early wind instruments, playing regularly in concerts, on recordings and radio throughout Europe and beyond.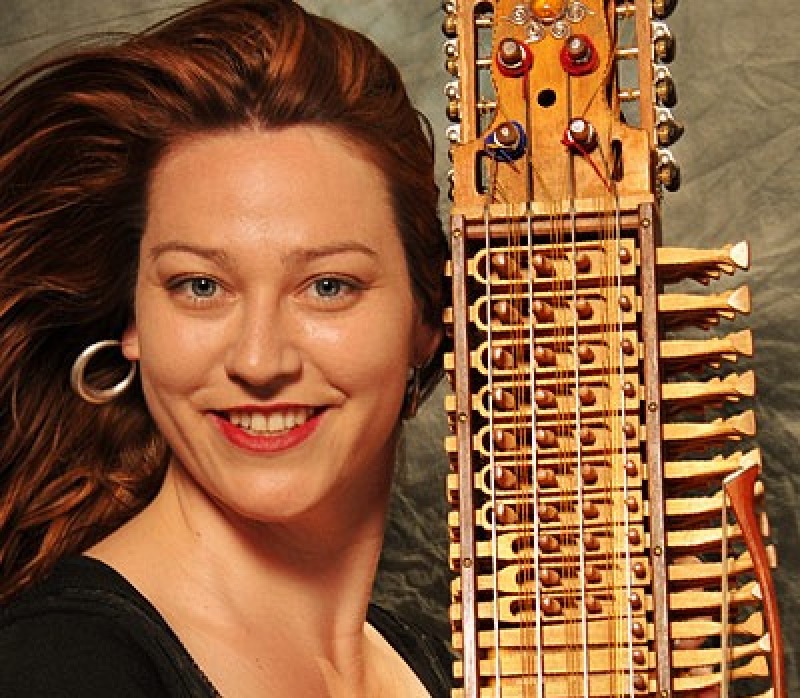 Jule Bauer [tenor-nyckelharpa, voice]
studied voice with emphasis on Early music with Diane Severson and Franziska Schäfer-Vondru in Frankfurt. Master classes with Cornelius Reid and Carol Baggott-Forte at Dr Hoch's Conservatory (Frankfurt) and with Montserrat Figueras at the Musikhochschule Trossingen. Studies of Nyckelharpa at the "Scuola di Musica Popolare Forlimpopoli" (Italy), where she became the first graduate of the "European nyckelharpa training". Since 1995, international concerts and recordings with various early music ensembles, folk and world music: "Triskilian", "Asfur", "Helut", "Sava", "Oni Wytars".Since 2003 she teaches singing and nyckelharpa at various courses of early music and world music, and since 2009 she is a nyckelharpa lecturer at the "Burg Fürsteneck Academy" and at the "Scuola di Musica Popolare di Forlimpopoli" (Italy).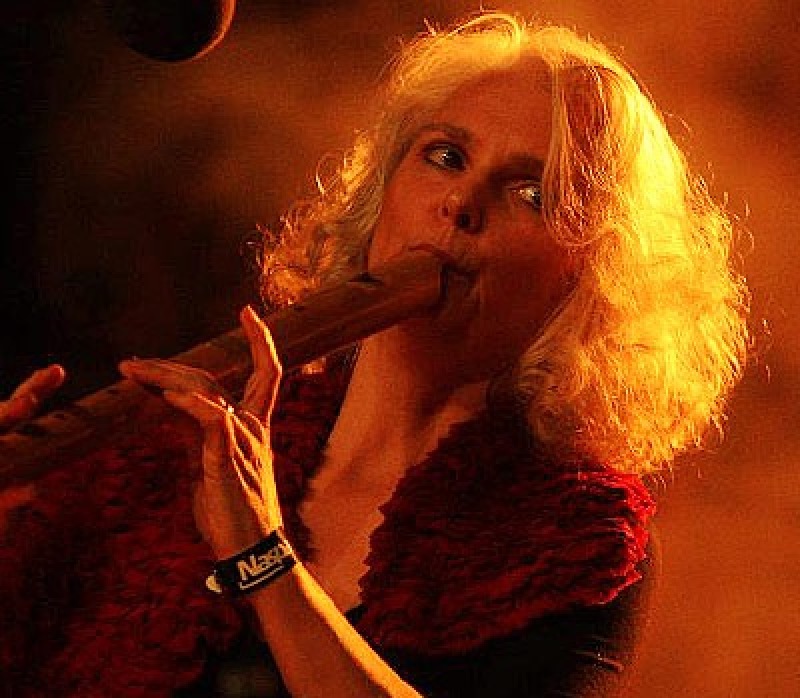 Meike Herzig [recorders]
feels at home both in early music as well as contemporary music. She studied recorder with Günther Höller in Cologne and at the "Sweelinck Conservatorium" in Amsterdam with Walter van Hauwe. The prize winner at the Tonger Competition in Cologne plays all the registers, from sopranino down to the sub-bass recorder. In addition to radio broadcasts, including Radio Hilversum and for the WDR, she regularly gives recitals and performs with various ensembles. Concert tours have taken her throughout Europe and Canada. 1997 Meike Herzig worked on the project "Farce de Froppe 'by Detlef Brenken with at the jazz festival in Moers. The year before she founded with flutist Dorothee Oberlinger and harpist Tom Daun the early music ensemble " Bois de Cologne ".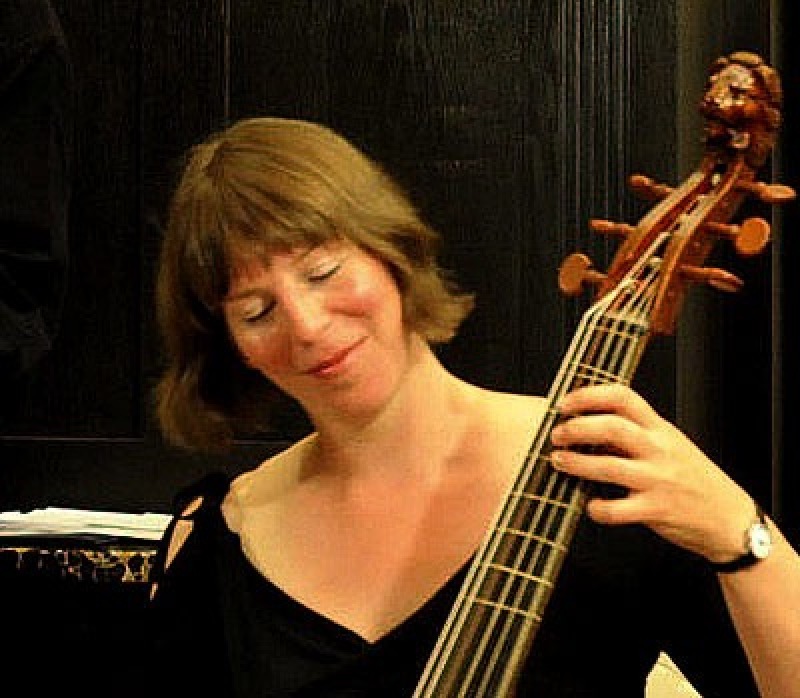 Jane Achtman [vielle, viola da gamba]
started to play the vielle at 9 years and took her first lessons in viola da gamba at 12. She studied at the Akademie für Alte Musik in Bremen, in Chicago and the Schola Cantorum Basiliensis. 
With ensembles such as "The Harp Consort", "Tafel-Confect", "Accentus" and "Unicorn" and artists such as Kees Boeke, Pedro Memelsdorff und René Jacobs she performes in concerts and recordings troughout Europe, Israel, China, Japan, Iran and the USA.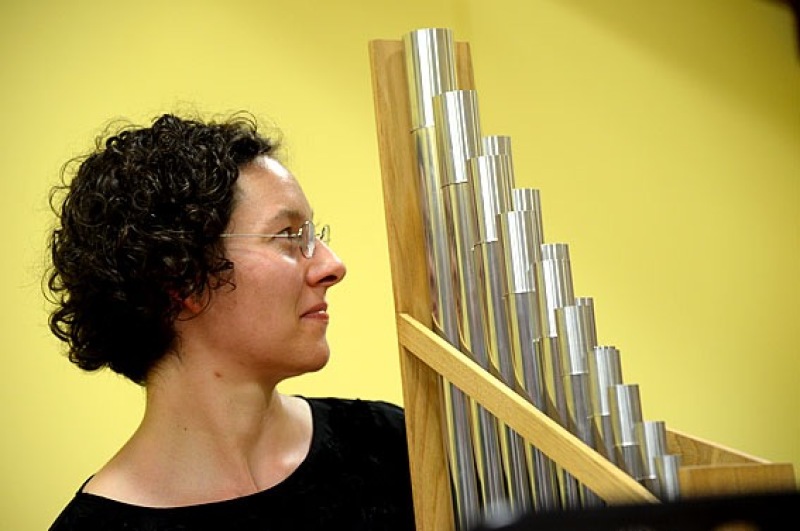 Eva Maria Rusche [Cembalo, Organ]
born in Tübingen (D) studied church music and organ in Lübeck and Stuttgart with Prof. Jürgen Essl, Prof. Arvid guest, Prof. Franz Danksagmüller and harpsichord and historic keyboard instruments with Prof. Hans-Jürgen Schnoor and Prof. Jon Laukvik. Her studies in Vienna with Prof. Michael Radulescu and Prof. Gordon Murray as well as many masterclasses for organ, choir and improvisation gave the fundamental impulses for her artistic development. As a soloist she plays harpsichord and organ rezitals as well as concerts with ensembles of the most different genres such as Supersonus, Ensemble Oni Wytars, Tabla-Takla connection (with Florian Schiertz), night. Pearls, Facilité (in collaboration with modern dance school Constance) and Schubertiade (with members of the South West German philharmonic orchestra).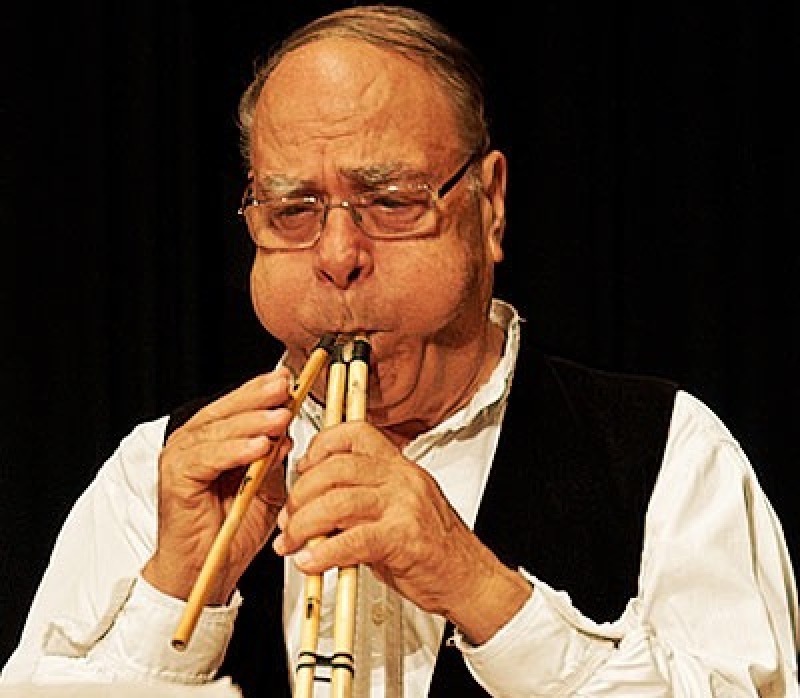 Luigi Lai [launeddas]
lives on the island of Sardinia (Italy) and is considered by many the greatest living "Launeddas"-player. The origins of this exclusively in Sardinia existing reed-instrument can be traced back more than a 4000 years. He was student of Antonio Lara and Efisio Melis and was practicing his art even when he was forced to move to Svizzerland for 15 years in his youth. Back in Sardinia he started a carreer as a professional musician and colaborated, a.o. with famous Italian songwriter Angelo Branduardi.
We feel very priviledged to share the stage with Luigi and his unique way of performing and beeing in "Mediterraneum" and Demodokos".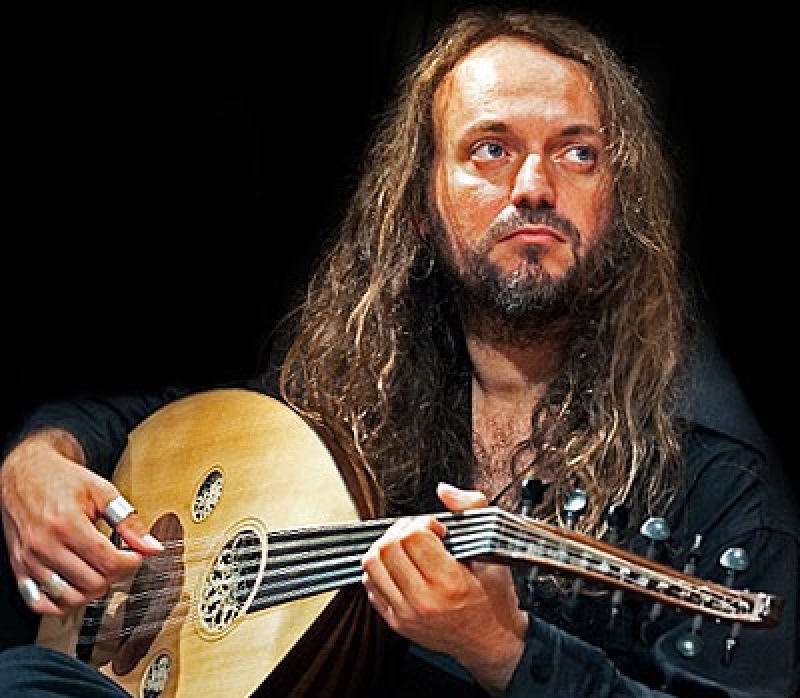 Efrén López [oud, citola]
from Valencia, started playing the trumpet when he was a child before he discovered his great passion for the guitar. His interest for traditional plucked instruments then, took him to Columbia and Puerto Rico. 1993 he began to study the Indian Sitar and also turned his attention to the rich folk music of his Spanish home country. In 1998 he founded "L'Ham de Foc", a group that achieved a world-wide success. He collaborates with noumerous musicians in the field of folk and Early music, is leader of his own ensemble "EVO" and works with other groups such as "ALM", "Trio Petrakis / López / Chemirani", with Ross Daly and in several modal-music projects.
Kelly Thoma [Cretan lyra]
was born in Piraeus, Greece. Since 1995, she has been studying the lyra with Ross Daly and three years later started travelling with him and his group, "Labyrinth", participating in concerts in Europe, Asia, Australia and the U.S. She has taken part in many projects with musicians from various different traditions from other countries, is constant member of noumerous Ross Daly's projects such as "Ross Daly Quartet", "Seyir", "Iris", "White Dragon" and performs also with the Scandinavian "TOKSO string quartet". Kelly has graduated from the English Literature department of the Athens University as well as from the "Rallou Manou" Dance School.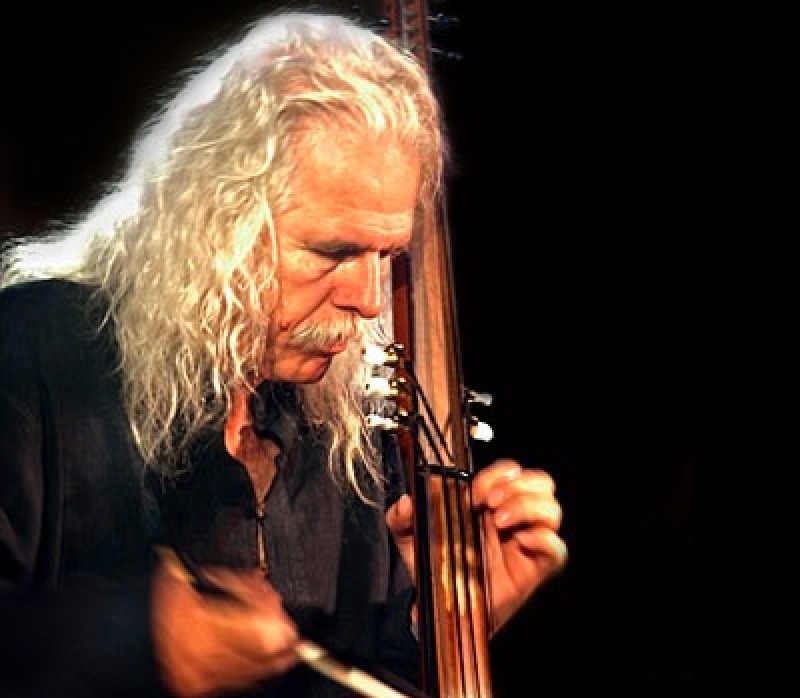 Ross Daly [Cretan lyra, tarhu]
Although of Irish descent, Ross Daly does not really fit into any particular ethnic stereotype given that his life has been spend in many different parts of the world and his home for the last 35 years is the island of Crete in Greece. In 1982 he established the "Labyrinth Musical Workshop" which is today situated in the village of Houdetsi 20 kms south of the capital city of Herakleion. He has released more than 35 albums of his own compositions as well as of his own arrangements of traditional melodies that he collected during his travels. He has recorded more than 35 albums; in Summer 2004 he was the artistic director of the cultural program of the Olympic Games for the Olympic city of Heraklion on the island of Crete, titled "Crete, Music Crossroads".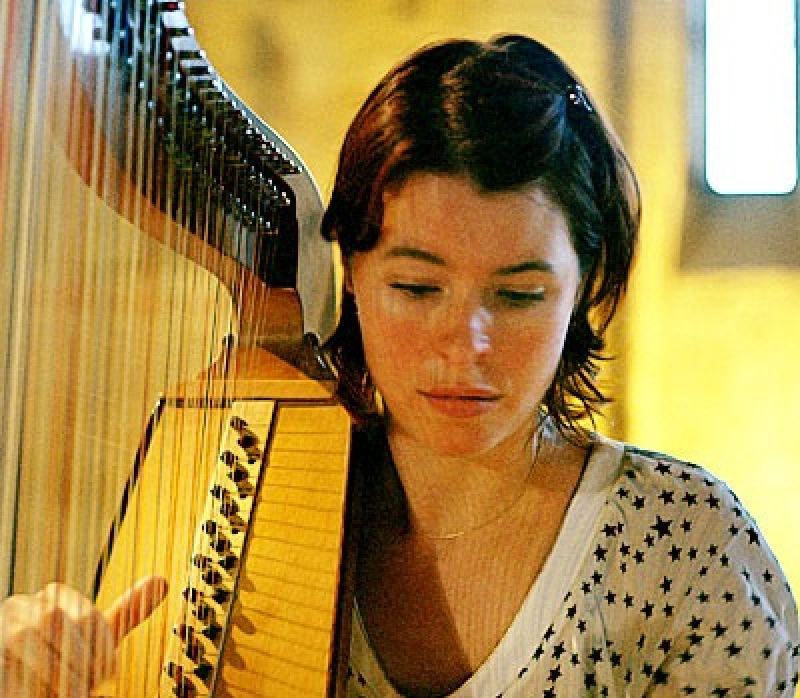 Giovanna Pessi [harp]
born and grown up in Basel (CH), receives first harp lessons at the age of seven. From 1995 to 2000 she studied harp and historical performance practice at the Schola Cantorum with Heidrun Rosenzweig and in The Hague with Edward Witsenburg. From 2000 to 2002, she supplemented her education by studying with Rolf Lislevand at the State Academy of Music in Trossingen. In the field of early music Giovanna Pessi performed as soloist and chamber musician with the following musicians and conductors; Rolf Lislevand, Konrad Junghänel, Philippe Pierlot, Harry Bicket, Nikolaus Harnoncourt, Marc Minkowski. As a permanent member of the Norwegian formation "Christian Wallumrød Ensemble" from 2004 to 2010, Giovanna has worked intensively on contemporary music for the baroque-harp.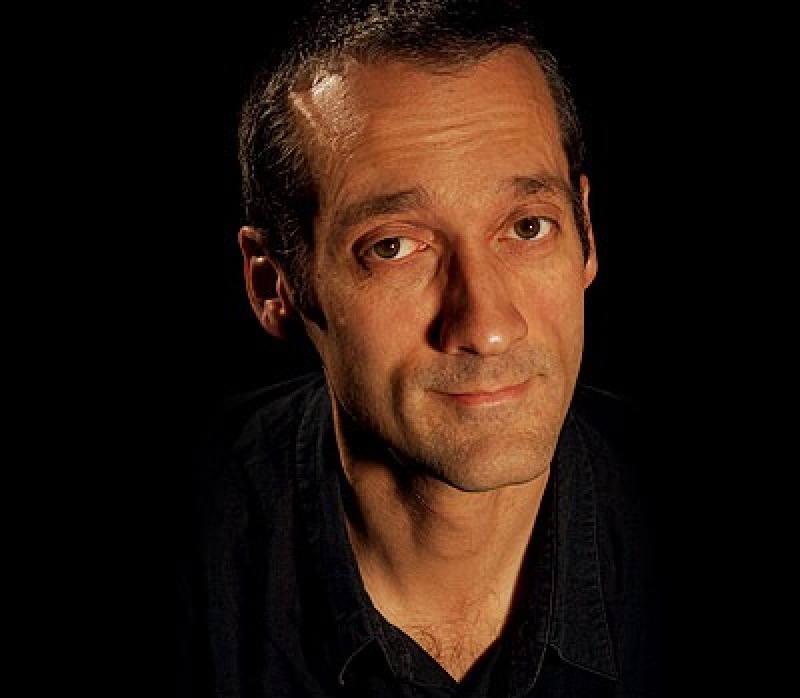 Michael Behringer  [organ, harpsichord]
studied church music in Freiburg (Germany), then in Vienna and Amsterdam organ (with Michael Radulescu) and harpsichord (with Ton Koopman). He has performed as a harpsichordist and continuo player with numerous soloists and ensembles, mainly with Jordi Savall, Hespèrion XXI, the Balthasar Neumann Ensemble and the Freiburg Baroque Orchestra. He is also a member of the Consort of Seaverall Friends. He was involved in the complete recording of Bach's works on CD for Hänssler (Musical Offering, etc.), and he also worked on a number of editions for Universal Edition Vienna. Michael Behringer teaches harpsichord and continuo at Musikhochschule in Freiburg.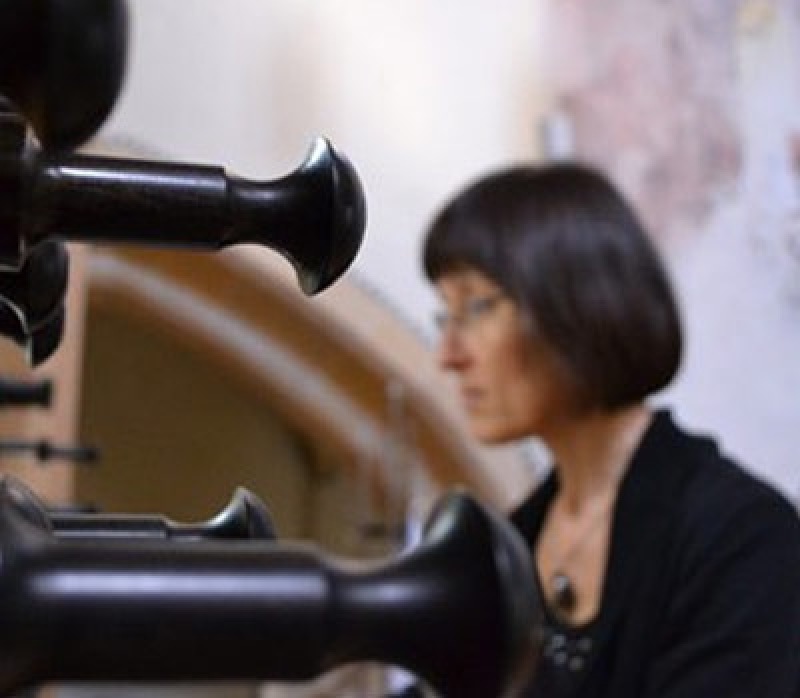 Pascale Van Coppenolle [organ]
The Tokio - born Belgian musician studied organ at the Royal Conservatory of Liége (B) and music theory at the Hochschule für Musik in Köln (D). Her major interest are the historical organs of allover Europe and their music. Master classes with André Isoir, Bernard Lagacé , Harald Vogel, Luigi Ferdinando Tagliavini, Xavier Darasse. She won several awards and was titular of the historic organ in Vianden/Luxemburg from 1993 - 2007.  Since 2007 she is organist at the Stadtkirche Biel (CH) and teaches at the Kunsthochschule Bern (CH). Pascale is a demanded soloist and performs in various ensembles.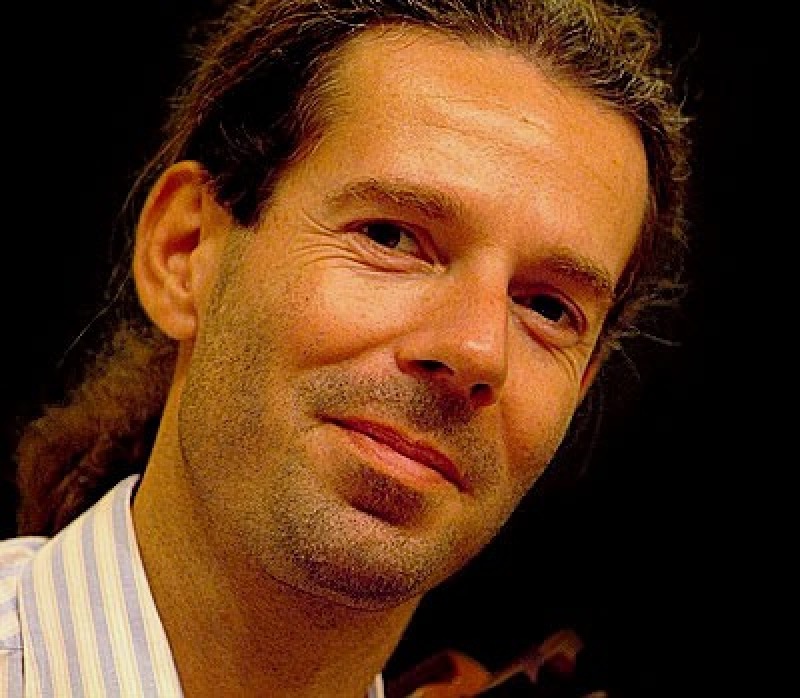 Thomas Wimmer [viola da gamba, vielle]
from Waidhofen/Thaya (Austria), studied viola da gamba and classical mandolin in Vienna before he specialized in historical Stringed instruments.
He is the founder of ensemble "Accentus Austria" and operates in several early music ensembles such as "Oni Wytars" (D), "Lyra", "Dansereye", "Unicorn" and "Clemencic Consort" (A), with whom he appeared in numerous CD, radio and television recordings and in concerts at international festivals.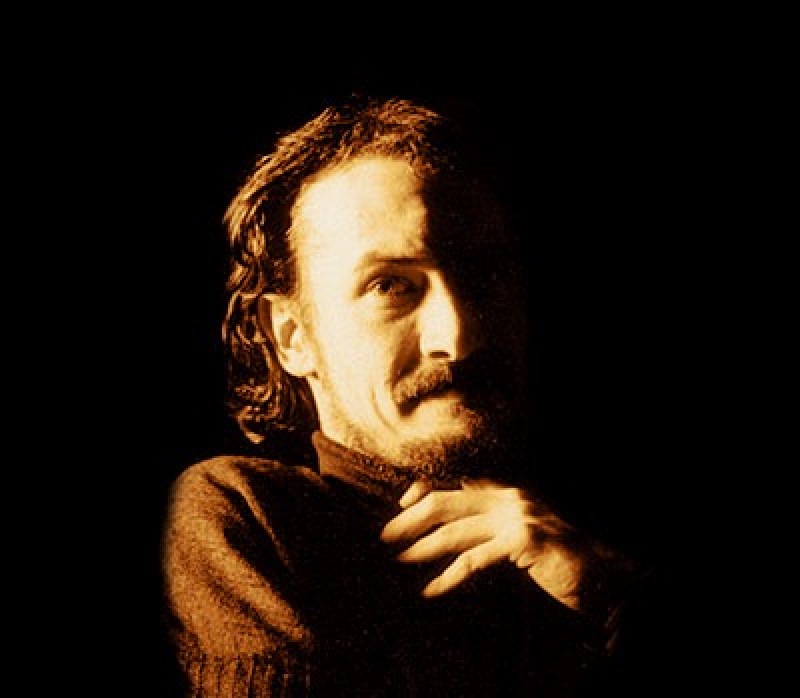 Karsten Wolfewicz [narration]
Member of the ensemble "Kurtzweyl", founder of the ensemble "Anno Domini - the courtly poetry of Hohenstaufen". Extensive studies of courtly poetry of Hohenstaufen in song, verse and epic song. Author og four new contrafacts of Walther von der Vogelweide. Transcriptions of the Iwein-epic by Hartmann von Aue. Lectures a.o. of the Nibelungenlied and the Staufer era. Various radio play activities as a speaker, audio and radio plays for exhibitions and museums. 1997 Music and text design for a light theater in collaboration with the Ministry of Economic Affairs of Rheinland-Pfalz, Germany. Consultant to the MDR TV-show "Life on Castle Burgk". Concepts for historical monuments, museums, landscaping and tourism. Script and artistic director of the historic song contest at Wartburg castle in 2005.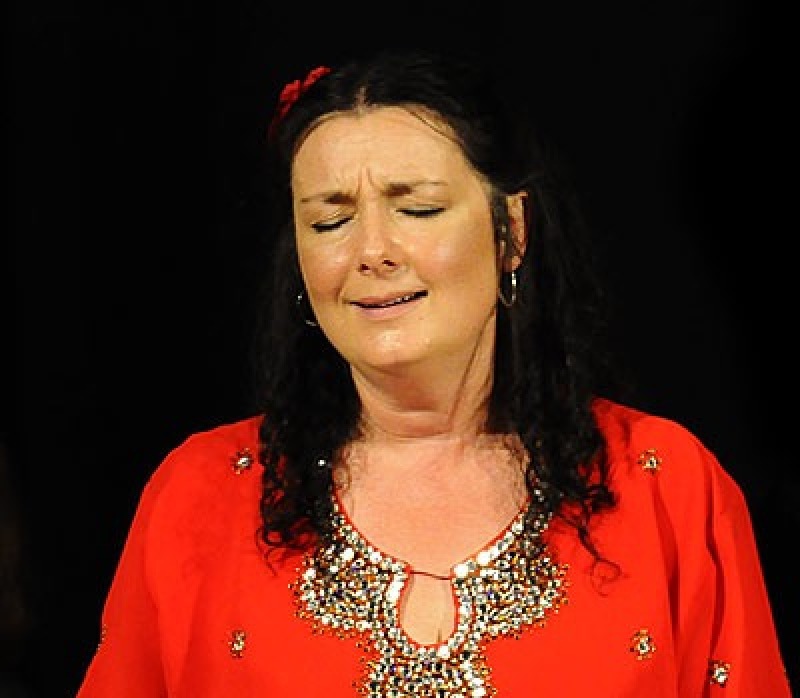 Belinda Sykes [voice, reed instruments]
Born in London, she studied oboe, recorder and baroque oboe at the "Guildhall School of Music" (GB). Travelling in Hungary, Bulgaria, Syria, Jordan, Israel, Marocco and India she specialized in classical and traditional singing styles and techniques of those countries.
She lead her own ensemble "Joglaresa" and performed with "The New London Consort", "Tragicomedia", "Red Byrd", "Sarband", "Unicorn", "The Harp Consort", "The Orchestra of Enlightenment", "The English Consort", "The King´s Consort", "The Gabrieli Players"and "The Royal Shakespeare Company".
Belinda has joined and enriched us for many years in wonderful projects with her unique personality. Unfortunately she has left this world in november 2021, way too early.