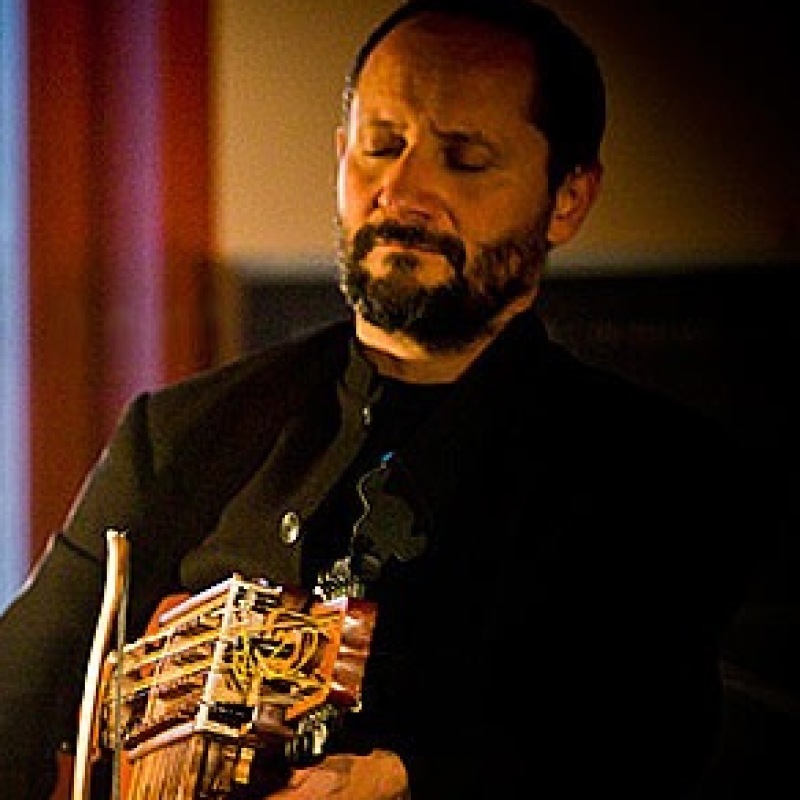 Marco Ambrosini [nyckelharpa, vielle, violino d´amore, mandolin, jew's harp]
from Forlì (Italy), studied violin, viola, music theory, music history and composition in Ancona and Pesaro. In 1983 he founded, together with P. Rabanser the ensemble Oni Wytars. Since 1991 he performes as a soloist and composer in various Early- and Contemporary music-ensembles. He workes with Jazz-musicians such as Valentin Clastrier and Michael Riessler, SWF-radio appointed him as "Jazz-Newcomer 1993" and performs in concerts, radio-productions and CD recordings with "Katharco Consort", "Oni Wytars" (D), "Els Trobadors" (Spain), "Unicorn" and "Clemencic Consort" (A).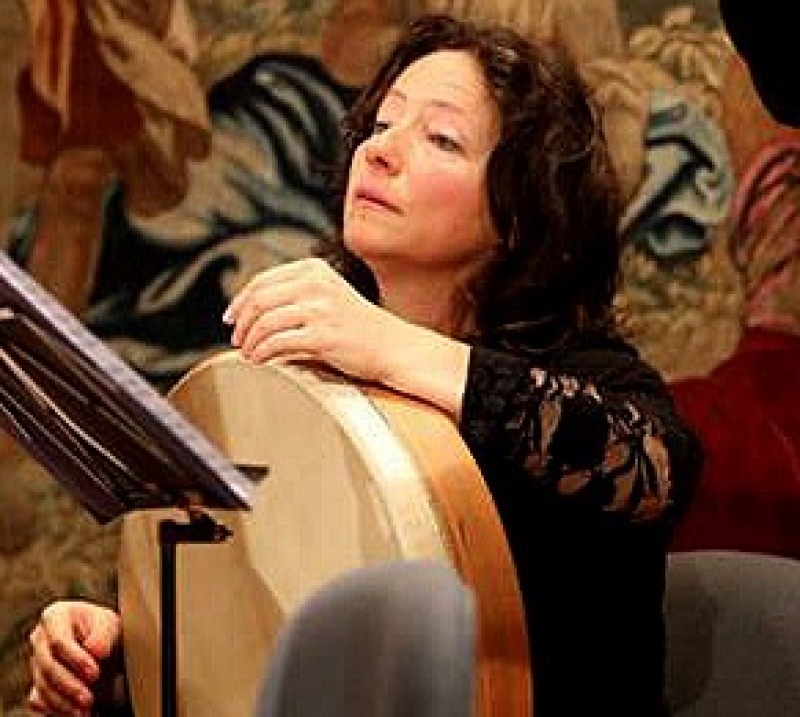 Katharina Dustmann [zarb, riqq, bendir, darbuka, davul, tamburello]
born in Bad Oeynhausen (Germany) had lessons on historical woodwind instuments before she specialized in oriental percussion. She studied classical persian percussion (zarb) with Naser Mehraver in Cologne and completed a master-class at the "Bayerische Musikakademie" with Glen Velez (USA) in framedrums.
She founded the "Katharco Early Music Consort" and since 1988 she works with ensembles such as "Katharco Consort" (D), "Unicorn" , "Accentus" (A), and "Els Trobadors"(Spain).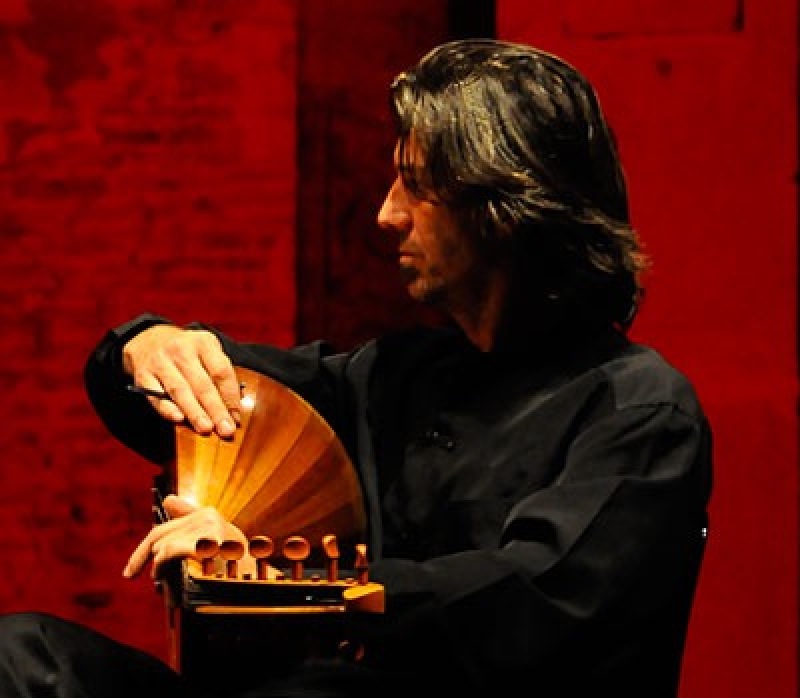 Peter Rabanser [oud, chalumeau, bagpipes, tamburello, voice]
from Innsbruck (Austria), after a few years of classical guitar he specialized in eastern-european, turkish and arab plucked and reed-instruments and the research of european and oriental music tradition. In 1983 he founded Oni Wytars with M. Ambrosini and since then he works as a soloist in the field of Early and traditional music with various ensembles such as René Clemencic, Ensemble Unicorn, Accentus (A), "Katharco Consort" (D) and "Yalla Babo Express Orchestra" ("RUTH" worldmusic-award 2004) performing in Europe, Canada and Far-East.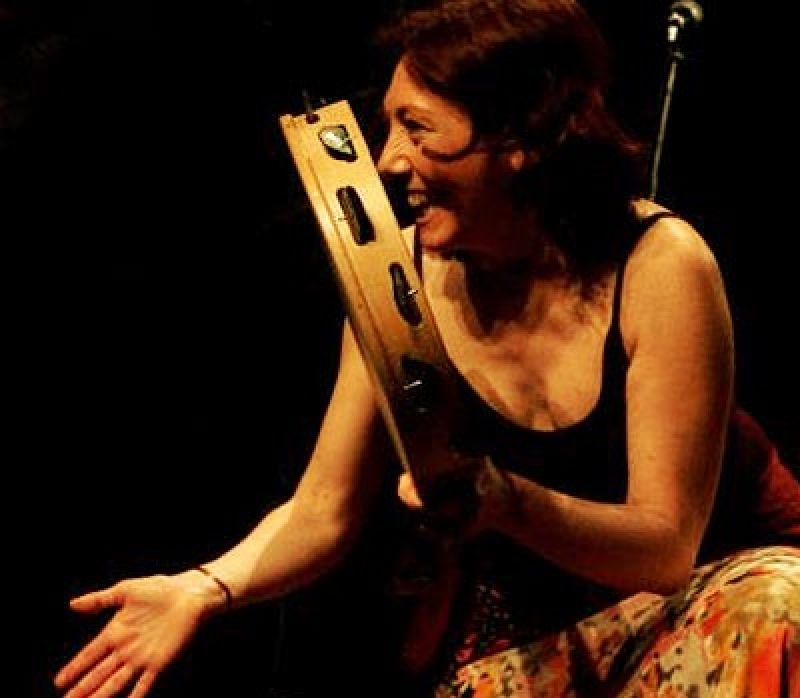 Gabriella Aiello [voice]
studied traditional singing at the "Scuola Popolare di Musica di Testaccio" in Rome and with Giovanna Marini and has refined her technique with various classical vocal teachers. She has worked with numerous musicians such as Andrea Parodi, Patrizio Trampetti, Raffaello Simeoni, Grazia De Michele, Enrico Capuano, Quartetto Tare, Nour Eddin, etc. Currenlly she sings in Nando Citarella's "Tamburi del Vesuvio", the "Ecovanavoce ensamble", and with guitarist Riccardo Medile. Gabriella is a specialist in southern Italian singing techniques, mainly of oral tradition.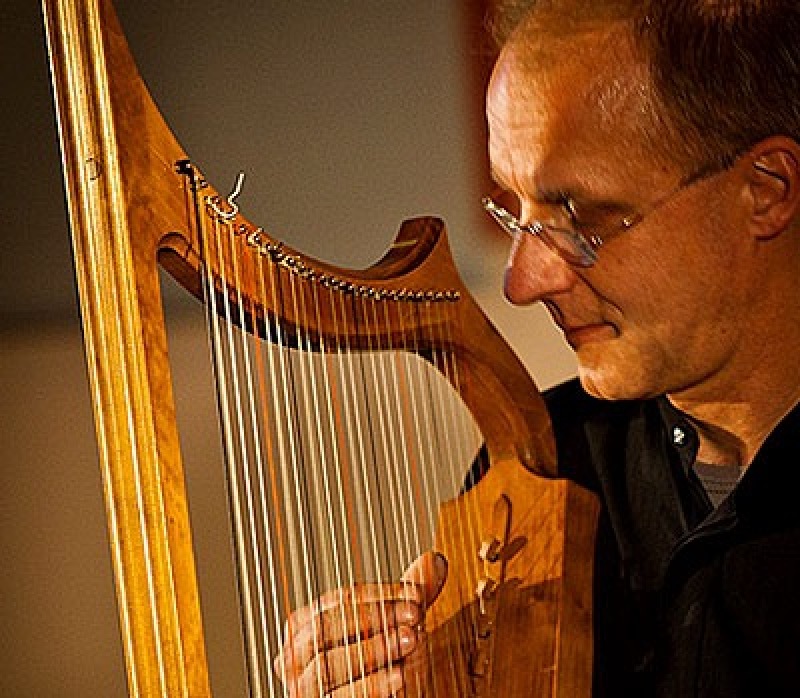 Riccardo Delfino [harps, hurdy-gurdy, voice]
Born in Krefeld (Germany) studied Piano and Violoncello before he started to do intensive researching in european Folkmusic. Since 1982 he works with Early-music ensembles such as "Oni Wytars", "Convivium musicum" (S), "Le concert spirituel" (F), "Unicorn" and "Accentus" (A).
He studied Hurdy-gurdy with V. Clastrier und E. Girardon; french bagpipes with J. Blanchard. In 1990 he completed the "University Certificate in music" (dronemusic) at the Highschool of music in Göteborg (S).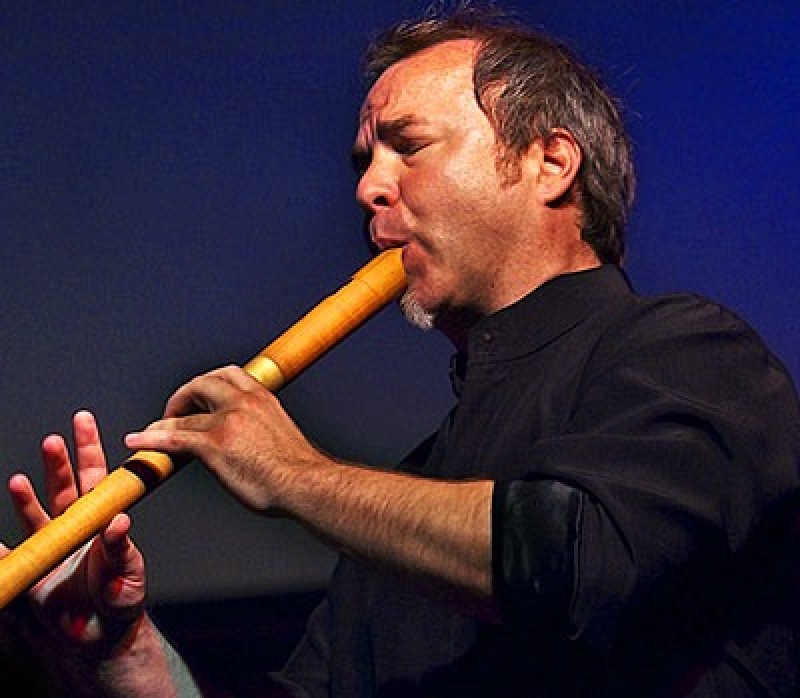 Michael Posch [recorders, reed flutes]
studied recorder at the "Kärntner Landeskonservatorium" and the music-academies of Vienna(A) and Trossingen (D) and completed master-classes with F. Brueggen and Walter van Hauwe. Since 1991 he is director of the ensemble "Unicorn" with whom he performes allover Europe, in Canada, Taiwan, Iran, Israel and Middle-East aswell as in Ensembles such as "Accentus Austria", "Clemencic Consort" (A), "Lad" (Moskau), "Katharco Consort" und "Oni Wytars" (D) . He also participated in Baroque-opera projects with N. Harnoncourt and as an interpreter of contemporary recorder music with the "Österreichischen Kammersymphoniker". He works as a teacher for recorder at the Konservatorium Wien University where he is director of the Department of Early Music.